Painting & Powder Coating
We're able to arrange powder coating of almost any of our radiators and towel rails in a large range of colours and finishes.  Whether you're creating a feature or helping a radiator to blend in, we can help.
Whether you've got a colour in mind (RAL, Pantone) or you need help suggesting which shade would work best for you, just drop us a line and we'll put together a tailored quote.
You could have vibrant blue for an art deco look, anthracite for a modern finish or brown to blend into panelling - only your imagination is the limit!
Prices start from just £65.
Textures
We can arrange gloss, semi gloss and matt finishes to suit any taste or design.
Colours
This is only a small selection of the hundreds of colours available: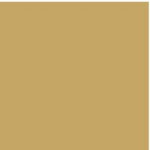 For more information or a personalised quote, please call +44 (0) 1325 321236 or email info@heatandthings.com.